Racing bicycles repair + service Basel
Shop hours
THU - SAT 11am - 7pm
Hegenheimerstrasse 20,
4055 Basel, Switzerland
phone +41613220642
stefan@rennveloservice.ch

Professional repair shop for racing bicycles
of all makers of all ages
All jobs around the racing bicycle.
Check, repair, service, overhaul, buy/sell, spares,
accessories, wheel-service, upgrade/tuning/conversion,
brakedown service, expertises/estimations,
vintage racing bicycles and -parts, restoration, etc.
Our Motto
RENNVELOSERVICE cares exclusively for racing bicycles.

Stefan Schaefter
owner, chief repairman and racing bicycle cyclist.
Stefan overhauls, restores and trades in modern and
vintage racing bicycles for above twenty years.
Racing bicycles sales
RENNVELOSERVICE has no own sales range and is not
brand bound or obligated to any wholesaler or distributor.
In the online-market usually each requested bike can be
found quickly and at bargain price. RENNVELOSERVICE
offers advice and support for shopping (incl. imports) or
takes over on request an entire trade, final assembly
and check.
Used racing bicycle sales
RENNVELOSERVICE does not have a stock in used bikes.
Supply from online platforms is huge and mostly a fine
and matching bike can be found fast and at bargain price.
RENNVELOSERVICE knows the market and prices to pay
and will support in purchase or offers complete trades
including check, buy and assembly.
Used parts and accessories
As a pure service center RENNVELOSERVICE does not
hold a stock of parts and accessories. Needed spares will
be ordered in-time by distributors. Note that these parts
often maybe found much cheaper from online vendors.
RENNVELOSERVICE will gladly mount parts that are
delivered from clients themselves.
Racing bicycles and -parts purchase
We buy used racing bicycles, parts, accessories and tools
of interest and will be happy for to make a fair offer.
Breakdown service
RENNVELOSERVICE will offer a fast mobile service, pick up
and transprt services at breakdowns and accidents for
cyclists in and around Basel region .
Wheel service
RENNVELOSERVICE offers professional wheel service incl.
building, lacing, adjustment and service for all kind of
racing bicycle wheels.
Upgrade and tuning
RENNVELOSERVICE supports in upgrade and improvement
of racing bicycles and helps in parts supply. From our clients
delivered spares will be gladly mounted by us.
Vintage racing bicycles and parts
With our longtime activities in overhaul and trade in
valuable vintage racing bicycles at Speedbicycles GmbH
we have comprehensive knowledge in this field.
RENNVELOSERVICE offers adequate care for vintage
racing bicycles. We run a limited stock in vintage spares
and scene contacts will allow for to supply most of the
requested vintage parts quickly.
Restoration and overhaul
With practice of above twenty years and more than
500 overhauled racing bicycles we have experience and
competence in the division of racing bicycle restoration. We
will support and help to get a vintage racing bicycle safely
back on the road or to representive condition for display.
Long-term cooperations with skilled shops will allow
professional overhauls including comprehensive full-job
restorations with frame repair, chrome, paint, decals, etc.
Estimation and expertise services
With knowledge of above twenty years in vintage racing
bicycles trade we may issue binding expertises (insurance)
and estimations of valuable collector racing bicycles .
Honorarium
Our hourly wage rate is at CHF 100 including Swiss VAT.
Pricings are regulated by effort.
Gladly we will make an offer in advance.
Story
In the 80s Stefan Schaefter starts collecting old bicycles
wich will refine to vintage racing bicycles by the time.
In 1989 Stefan and girlfriend Doris Moser are founding the
Basel bicycle messenger company VeloKurier which is one
of the first Swiss cycling messenger companies and still
successful today: KURIERZENTRALE. While this days of
action the bicycle collection is hidden but never forgotten.
In 2003 Stefan is founding the Speedbicycles GmbH at
Basel. He quits all of his messenger activities a year later.
With Speedbicycles Stefan is concentrating in overhaul
and trade with valuable vintage and modern racing bicycles.
Stefan is racing bicycle cyclist by himself and knows about
the needs of cyclists and their bikes.
In 2016 Stefan decides for to open RENNVELOSERVICE,
a professional workshop exclusively for racing bicycles.

Imprint + contact
RENNVELOSERVICE is a service of

Speedbicycles GmbH,
P.O. Box 1839
4001 Basel
Switzerland

phone +41 61 322 06 42
cell +41 79 204 78 70

mail stefan@rennveloservice.ch
web rennveloservice.ch
facebook facebook/rennveloservice
We care for: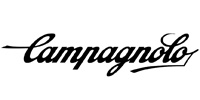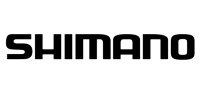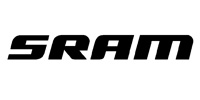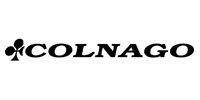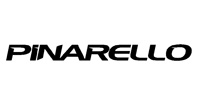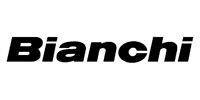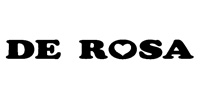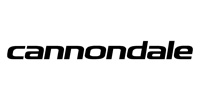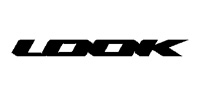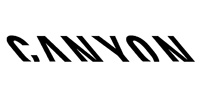 und many others...